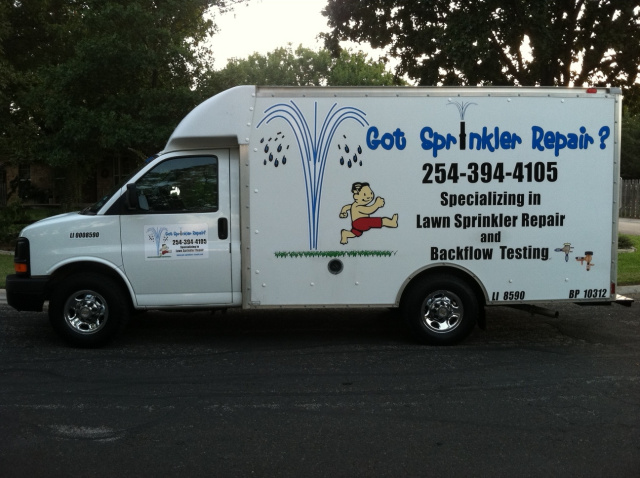 Stan Beegle is the owner and senior technician of Got Sprinkler Repair?. He is a proud veteran who honorably served over 21 years defending our great nation with the United States Army. Stan and his family has lived in the Central Texas area since 1983. As an entrepreneur, in 1992 Stan began a lawn care service for residential and commercial properties. As the business grew, he became more involved with the landscaping and irrigation aspects of the green industry. He successfully owned and operated the Nolan Creek Nursery for over 10 years which specialized in landscaping with Organic products, Texas Native plants and Old Garden roses.
Stan is well experienced with the hot Texas climate and knows just how quickly it can destroy the homeowner's landscape investment, especially by a broken sprinkler system. With more than 15 years of working in the trenches of the landscape arena, Stan has gained the expertise and knowledge to carefully diagnose, troubleshoot, repair and service your sprinkler system. Whether it's a sprinkler head gushing water 10 feet high, sprinklers not shutting off, or just reprogramming the controller, for quick, courteous, and reliable service, give us a call.
Credentials and Education
Licenses:
Licensed Irrigator: LI #0008590
Licensed Backflow Prevention Assembly Tester: BPAT #10312
Member in Good Standing:
Texas Turf Irrigation Association: Texas Licensed Irrigator # 8590
American Backflow Prevention Association: Mbr # R0402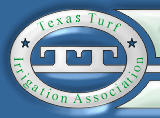 Stan continues to improve his technical skills and expertise by attending seminars and trade shows throughout the year to stay on the cutting edge of new irrigation / sprinkler technology and Backflow Prevention Assembly requirements.
He also attends CEU's (continuing education units) required by the State of Texas' agency, TCEQ (Texas Commission on Enviromental Quality) not only to maintain licensing requirements but also to further improve his skills in the repair, service, diagnostic and trouble shooting techniques of lawn sprinkler systems and water conservation management.
Home Who We Are Why Choose Us Services What Will It Cost Helpful Hints Sprklr Systm Contact Us